Sugar Factories can sell products like Sugar (S, M, L) or By-products like Molasses, Bagasse, Ethanol, Sanitiser etc. using Sugar Sale/ Auction System.
Following modules are involved in the sale process, the icons on the flow shows who will perform the step(s) in the process: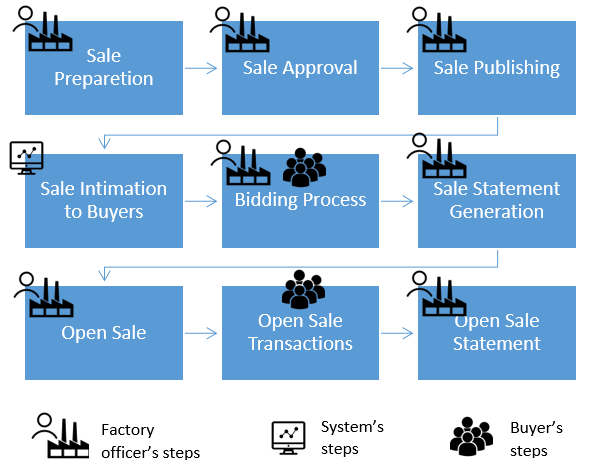 System send the SMS, eMail, WhatsApp messages to concerned buyers to participate in the process and SugarMart Call Center executives guide the buyers to participate in the bidding process.
SugarMart will launching an android mobile app for participating in Sale.